Benefits of Windshield Wiper Replacement
Even though you regularly use windshield wipers, you might not think much about their service and maintenance. Like any other car part, windshield wipers can wear out and need to be replaced eventually. Keeping the windshield wipers in good working condition is essential for numerous reasons. One, which is probably the most obvious, is safety. If the windshield wipers cannot sufficiently clear the windshield of debris such as snow, ice, dirt, and other contaminants, your outward visibility will be significantly reduced. Limited visibility puts you at a higher risk of getting into a car accident.
Additionally, windshield wipers that go too long without replacement can crack, break, or fray. When they become damaged, they end up scraping the glass on the car's windshield. This leads to cumulative damage that can cause the windshield to crack and eventually shatter if the problem is not corrected. Changing the windshield wipers as necessary can also save money on car repairs down the road or even the cost of medical bills from getting into a car accident.
How Often Should I Replace my Windshield Wipers?
The optimal replacement schedule for the windshield wipers on a car varies. One rule of thumb that you can follow is time. The windshield wipers should be changed at least once a year. However, some manufacturers and dealerships will recommend changing the wipers about every six months. The wipers may need to be checked or changed more often if you live in a place with harsh environmental conditions, such as excessive amounts of rain or snow. The quality of windshield wipers will also influence how often they should be serviced. If you start to notice that the windshield wipers aren't working as efficiently as before, or if they leave streaks on the glass rather than clearing it entirely, contact us for an evaluation.
Certified Automotive Technicians

When you bring your car in for service, you want to know that it will leave in good working condition. For your satisfaction, we only have certified automotive technicians working on your car. Our mechanics are factory-trained and adept at windshield wiper repairs. They can recommend wipers and a replacement schedule for your vehicle, regardless of the make and model you drive.
Only Quality Automotive Parts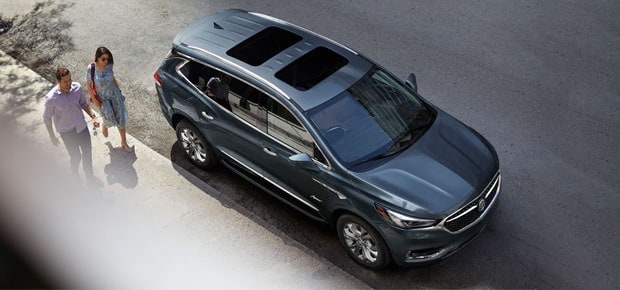 Along with having top-notch mechanics servicing your vehicle at our dealership, you will also get only the top-quality parts for your car. We only outfit vehicles with original manufacturer components guaranteed to last for a certain period of time. Original components have a warranty, and they're made to fit your car precisely.
If your car needs to have the windshield wipers changed, contact us for an appointment today.
Hours
Monday

8:30 am - 9:00 pm

Tuesday

8:30 am - 9:00 pm

Wednesday

8:30 am - 9:00 pm

Thursday

8:30 am - 9:00 pm

Friday

8:30 am - 9:00 pm

Saturday

8:30 am - 8:00 pm

Sunday

Closed