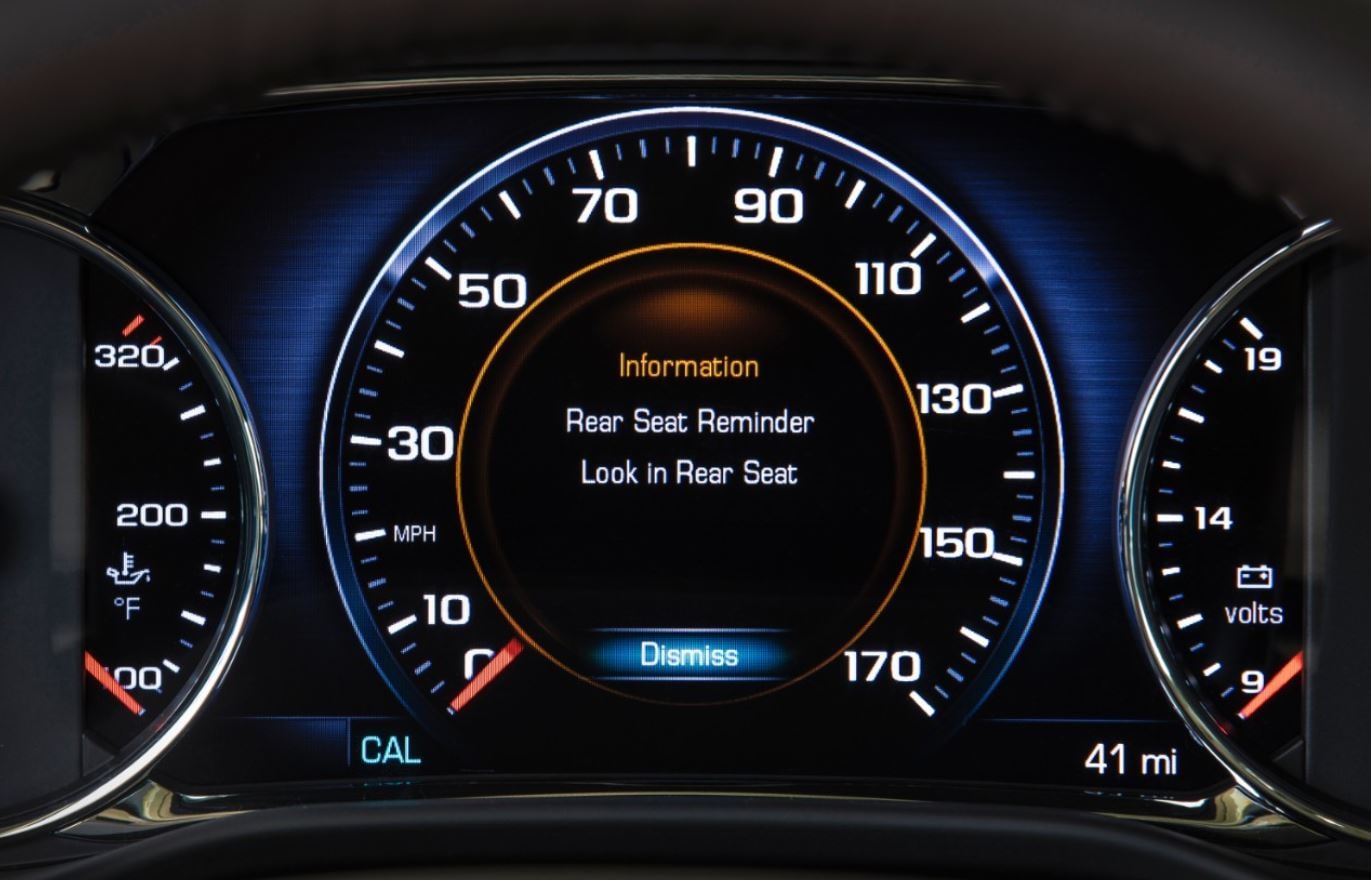 Where does the time go? This is a question that many of us have asked ourselves at some point or another. Life moves quickly, and with so many things going on it can be easy to forget important details. However, this can lead to big problems as we've all seen in recent news stories.
By now, you have at least heard about a child being forgotten in the backseat of a vehicle and dying of heat stroke. The new 2017 GMC Acadia is looking to help put a stop to this heartbreaking issue with its new Rear Seat Reminder, an industry-first technology designed to remind drivers to look in the back seat as they leave the vehicle.
"Whether it's your lunch, laptop, pet or most importantly, your child, it's easier than it seems to forget what's in the back seat when moving between life's events. With this new feature, we are leading the charge to address this ongoing problem," said Tricia Morrow, GM global safety strategy engineer.
The advanced safety tech monitors the SUV's rear doors. The system will activate when either rear door is closed and opened during 10 minutes before startup, or if they are closed and opened while the Acadia is running. During these situations, the next time the SUV is shut down after a door activation, the vehicle will sound five audible chimes as well as display a message in the driver display that says, "Rear Seat Reminder/Look in Rear Seat."
A well-equipped, safe and powerful family hauler, the 2017 GMC Acadia near Dallas is definitely worth considering as you next new vehicle. Come test drive one today at McKinney Buick GMC!