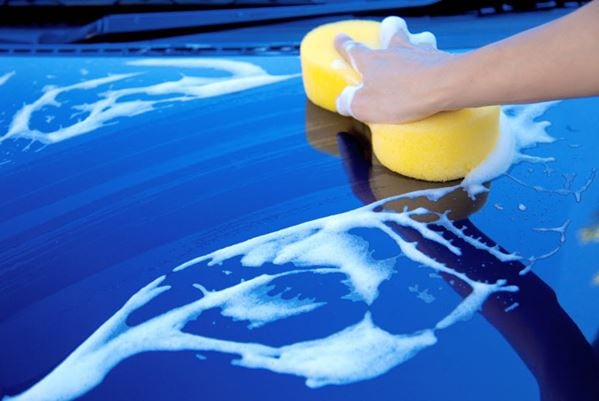 Buying a new car, truck or SUV is a big investment. So doesn't it make sense to want to protect it? At McKinney Buick GMC we think so, which is why we've come up with a list of the top ways to help keep your vehicle's finish looking its best.
Wash Your Car
Make sure you steer clear of automatic car washes which use damage-causing brushes. Instead, we recommend using a high-powered water sprayer to remove dust, dirt and other elements from your car's finish firsts. After you wash it down, use a soft sponge to soap it up. Don't use liquid detergent or dish cleaner, as these agents can strip away wax and damage paint. Make sure you use a car washing soap.
Give Your Vehicle a Good Wax
After you're finished washing your car, make sure you wax it down, in the shade of course! Wax will help protect your vehicle's paint from harmful UV rays that can cause fading and cracking.
Wash the Windows
Use a car-specific window cleaner. Other household cleaners, such as Windex, contain ammonia which can damage window tint. Wipe down twice to make sure the cleaner has been completely removed.
Clean the Windows
Remember to always use a product that is specifically geared toward cleaning your vehicle's wheel type. If you're unsure, please contact us and we'll be happy to help. Like all areas of your car, you'll want to use a car-specific sponge to first soap up the surface. When you're done washing the soap away, wipe the surface down with a clean, microfiber towel.
Don't have time to clean your car, truck or SUV? Let us do it for you! Stop by and we'll be happy to get your vehicle cleaned and even detailed, if you'd like. Please contact us to learn more!