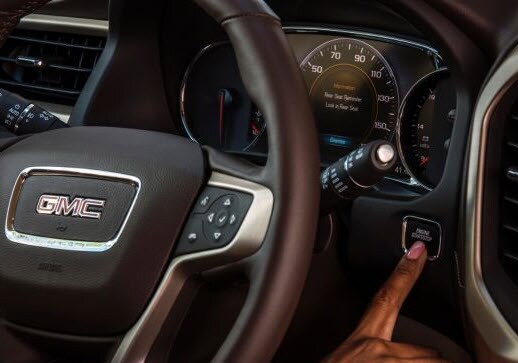 GM is on a mission to prevent hot-car deaths with a new feature that parents will find beneficial. Every year, heatstroke fatalities occur when children are forgotten in cars and, unfortunately, the same has already happened this summer. With an industry-first Rear Seat Reminder, which is offered on the 2017 Acadia, General Motors hopes to help put an end to this.
Up to 10 minutes before a car is started, the Rear Seat Reminder can sense when a rear door has been opened. The opening of a rear door activates the system, which then monitors when the car is turned off after a trip. At this point, the feature uses visual and audible signals to alert the driver to check the backseat before exiting the vehicle. A "Rear Seat Reminder / Look in Rear Seat" message appears in the driver information center and five chimes provide an audible alert.
The Rear Seat Reminder is standard on the 2017 GMC Acadia and puts GM ahead of other automakers in coming up with a solution to help prevent in-vehicle heatstroke.
"Acadia drivers live busy lives with demanding schedules, and the Rear Seat Reminder helps protect the things we care about most. Whether it's your lunch, laptop, pet or most importantly, your child, it's easier than it seems to forget what's in the back seat when moving between life's events. With this new feature, we are leading the charge to address this ongoing problem," said Tricia Morrow, GM global safety strategy engineer.