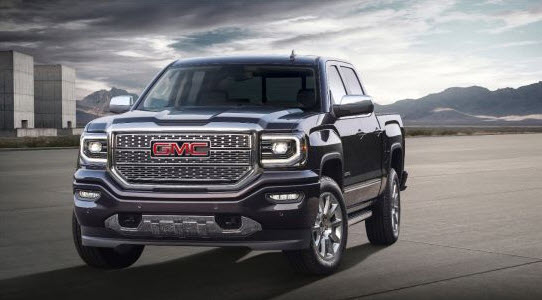 Unfortunately, many drivers own vehicles that they wish they could make drastic changes to. An independent research company called AutoPacific actually measures this every year, asking owners of new cars, trucks and SUVs what they'd like to modify on their rides.
"By asking vehicle owners if they would change various aspects of their vehicle if given the opportunity, we not only identify problem areas and opportunities for improvement, but we also find out which manufacturers are truly hitting the mark with owners," said George Peterson, president of AutoPacific.
Models that receive the fewest recommended changes are honored in the company's annual Ideal Vehicle Awards, as well as one automaker that rises above the rest to receive the title of Most Ideal Popular Brand.
For the third consecutive year, GMC has claimed the elite title of Most Ideal Popular Brand, along with having three of its models earn top honors in their segments! Which vehicle models? We knew you'd be dying to know!
This year, the GMC Sierra, Yukon and Acadia earned Ideal Vehicle Awards in the Light Duty Pickup, Large SUV and Large Crossover SUV segments respectively. You can find all three models, in addition to other award-winning trucks and SUVs at McKinney Buick GMC.
Regarding the brand's recent honors, Duncan Aldred, vice president of GMC said, "The results demonstrate we are succeeding in our mission to provide our customers with a premium ownership experience. We are blending precision design, technology and capability throughout our lineup. When you add our luxury-focused Denali portfolio, which makes up nearly 25 percent of GMC sales, we are setting ourselves apart from our competitors."
In this year's Ideal Vehicle Awards, AutoPacific received responses from over 65,000 vehicle owners of new 2015 and 2016 models. Surveys were taken following a 90-day ownership period and 15 categories were included in the survey, such as technology, power, cabin storage, safety, handling and more.