2018 GMC Yukon Denali Takes Style to New Heights
The ultra-posh Yukon Denali gets a variety of enhancements for 2018 that make it even more appealing. At the front, there's a new, sculpted grille that adds signature style to the SUV's overall classy appearance. Hop inside and you'll notice a new Mastique Ash real wood trim that exudes elegance and adds visual depth and richness to the cabin.
"The new grille, which is flanked by HID headlamps and LED Signature Lighting, advances the design legacy established with the very first Yukon Denali in 1999," said Matt Noone, director, Global GMC Exterior Design. "It's a more exciting and sophisticated design while remaining instantly recognizable as part of the GMC Denali family."
Under its skin, the 2018 Yukon Denali's high-powered 6.2-liter V8 is now matched to a brand-new 10-speed automatic th...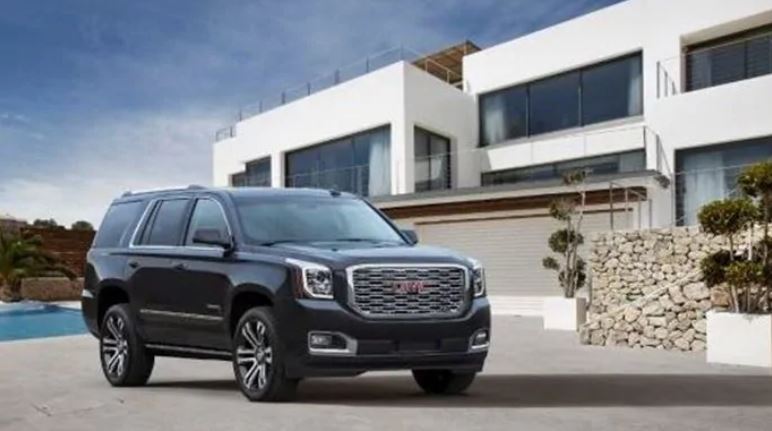 2017 GMC Nightfall Edition Is Super Sporty
Just recently, GMC unveiled the 2017 GMC Terrain Nightfall Edition. The new model adds an extra dose of sporty style to the already stylish and refined Terrain, which has become a popular choice amongst drivers in the Dallas area.
Featuring blacked-out exterior elements and wheels, IntelliLink with optional 4G LTE connectivity and Wi-Fi hotspot, the new SUV is simply irresistible. In addition, the vehicle gets 18-inch machine-faced aluminum wheels and glossy black spokes, a charcoal-colored grille with a gloss back surround, black-finished roof rails and black side mirrors.
"Building on its best year ever, Terrain continues to attract new and style-conscious customers to GMC," said Duncan Aldred, vice president of GMC Sales and Marketing. "The new Terrain Nightfall Edition adds another gre...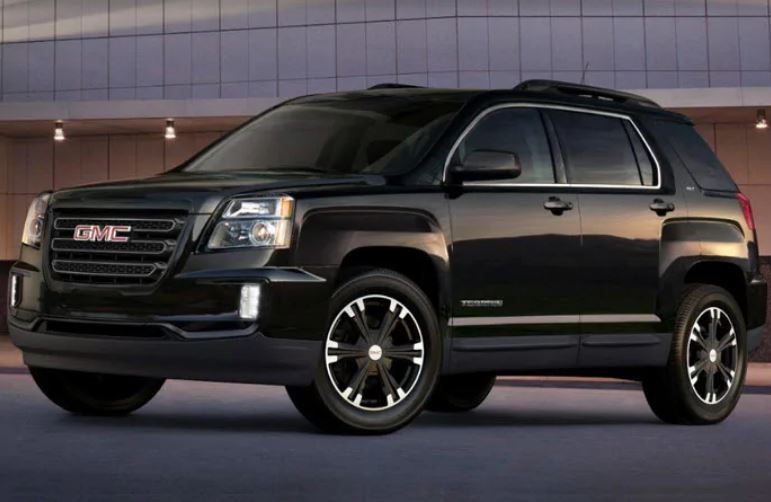 Nightfall Edition Package Offered on 2017 Terrain
A special edition of the 2017 GMC Terrain is coming to McKinney Buick GMC this fall. Aptly dubbed the Terrain Nightfall Edition, the new model is blacked-out on the exterior, featuring gloss black grille accents, outside mirrors, wheel spokes and other eye-catching details that give the SUV a stealth look.
Shoppers can select the new 2017 Terrain in four rich hues: Onyx Black, Graphite Gray Metallic, Summit White and Crimson Red Metallic. All of these colors pop and give the SUV a super edgy appearance with the special Nightfall Edition elements. On top of the aforementioned blacked-out components, the model will include 18-inch machine-faced aluminum wheels, black luggage rails, a gloss black rear license plate surround, and gloss black accents on the front and rear fascia.
The Nightfall ...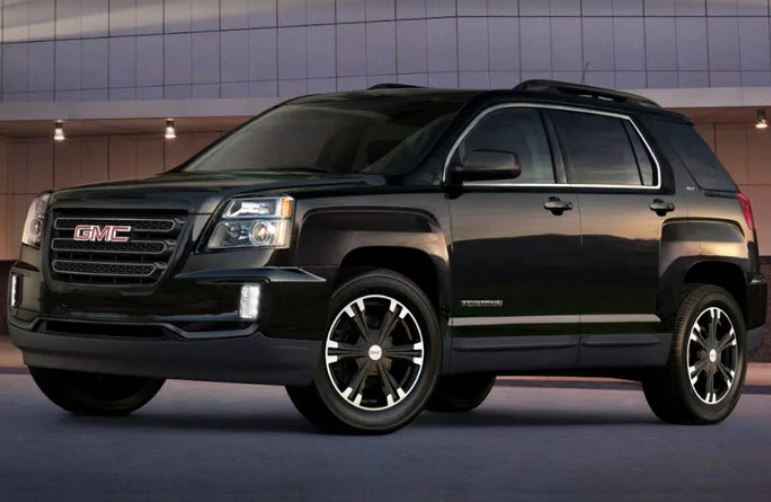 Buick Software Update Available for Android Auto

If you recently purchased a 2016 Buick Regal or LaCrosse with the 8-inch IntelliLink system, you can now receive an Android Auto software update. Apple CarPlay came standard on IntelliLink upon its initial release, giving iPhone users streamlined, in-car smartphone integration, and now Android phone owners can take advantage of similar technology.
Visit McKinney Buick GMC to receive the Android Auto software update and reap the benefits of safer, more streamlined smartphone access. The technology connects phone functions, music and popular smartphone apps from your Android to IntelliLink. This gives the infotainment system the ability to manage and display contacts, texts, maps, and third-party apps such as Skype, iHeartRadio, Pandora, Spotify, NPR One and much more. In addition, with smar...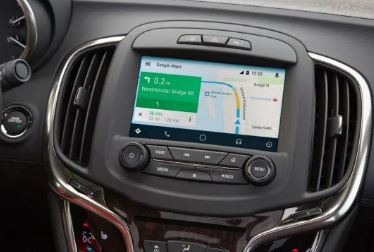 2017 GMC Sierra HD All Terrain X Knows No Limits
Off-roading enthusiasts, here's a truck that will take your adventures to new heights: the 2017 GMC Sierra HD All Terrain X. Featuring a slew of off-road gear and trail-ready style, the Terrain X maximizes the new Sierra's already rugged and powerful characteristics.
Making it the third model to join GMC's limited-edition All Terrain X series, this new truck is powerful, very power. The package is available on the Sierra 2500HD crew cab four-wheel drive with a 6.0-liter V8 or the Duramax 6.6-liter V8 turbo-diesel powerplant. The all-new Duramax configuration delivers a mind-blowing 445 horsepower and 910-pound-feet of torque.
"The new Sierra HD All Terrain X's powerful attitude reflects a popular trend in very capable off-road trucks, executed with a range-topping level of refinement - a c...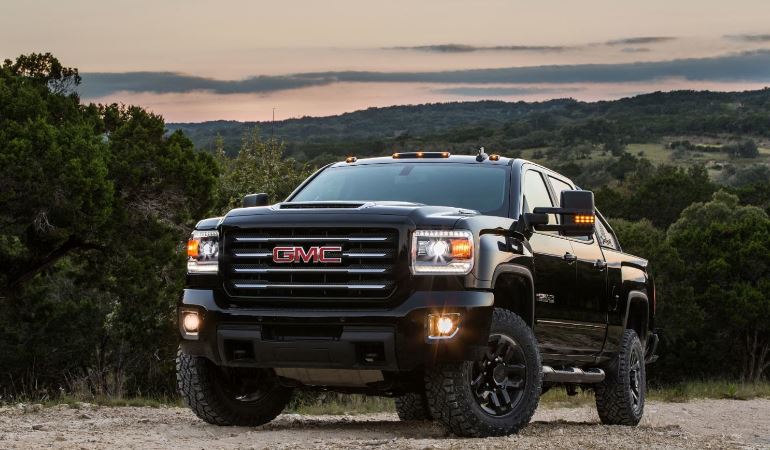 2017 GMC Canyon Gets New Models for Extra Style & Versatility
The 2017 GMC Canyon just got a big boost to its lineup with the addition of Canyon Denali and off-road-inspired All Terrain X models.
Like all GMC Denali models, the brand-new Canyon Denali gets chrome exterior details and distinct wheels, as well as exclusive trim inside. However, the most notable enhancement that you'll find across the entire 2017 Canyon lineup is its new 3.6-liter V6 engine that's mated to a segment-first eight-speed automatic transmission.
"Canyon continues to carve out its own niche as the only premium truck in the midsize segment," said Duncan Aldred, vice president of GMC Sales and Marketing. "With a broader 2017 Canyon lineup and the redesigned Acadia, GMC is offering more choices for finding the premium truck or SUV that matches customers' design preferences and c...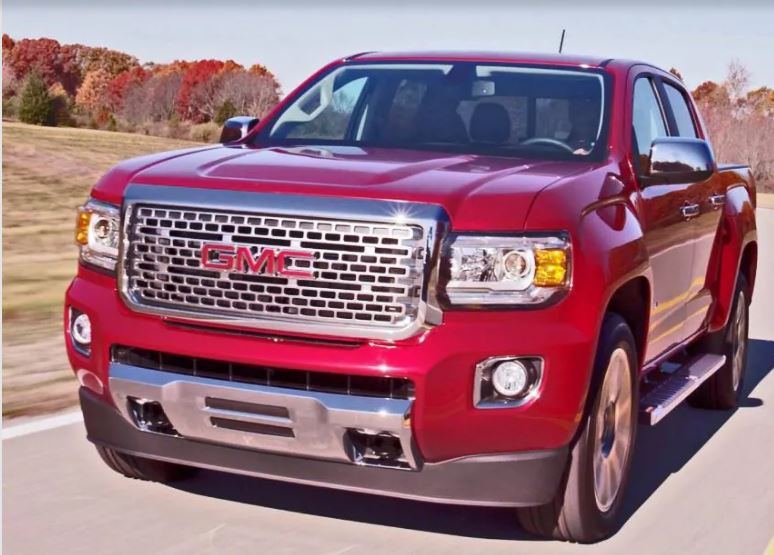 Do You Know a Deserving Single Mom in Need of a Car?
McKinney Buick GMC's Back On Your Feet Program has returned! We're so excited to kick off this initiative once again and need your help with nominations. For details, please view the video above featuring our general manager and everyone's favorite Dallas Cowboy, Drew Pearson, plus see below for additional information.

If you know a deserving single mom in need of a car, submit their name for nomination at community@mckinneybuickgmc.com. Please include a brief summary of why you think your nominee deserves to win, along with contact information for both yourself and your nominee. Contact information must include your names, phone numbers, addresses and emails, as well as the names and ages of your nominee's children.
Back On Your Feet nominations are due by Monday, Nov. 30, 2015. We look f...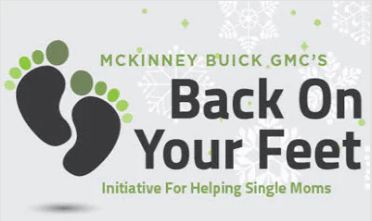 Say Heck No to Hail Damage With These Tips
Do you see the light blue states on the graphic below? Those are the most hail-prone areas in the country, and as you can see Texas is among them.

For many without carports or garages, it can feel like a helpless situation when a big hail storm hits. How can one protect their car? Or is it futile to try? Well, Texans, we have a few tips to share with you that can help you keep your car protected, that is if you're diligent about following them. Here's what you should do:
Get yourself a low-cost vehicle carport. If you don't already have one to protect your car over the summertime, you may want to consider investing in one to protect your car from hail. Full coverage options like this one are best.
Buy a car cover or use old blankets. If you have old blankets around, you can duct tape them ...
Apple CarPlay Added to 2016 GMC Sierra, Yukon & Canyon
The new 2016 Sierra, Yukon and Canyon offer a new feature that iPhone owners are sure to use often. GMC's IntelliLink infotainment system will be compatible with Apple CarPlay, a technology that provides a greater connection between phones and cars, so drivers can access the functions they love on their mobile devices right from the dashboard or with voice controls.
Just like GMC's advanced safety features and available OnStar 4G LTE Internet connectivity, CarPlay will offer an enhanced and connected driving experience, giving iPhone users access to their phones via a simple, easy to navigate display. Through CarPlay, drivers can view maps, send and receive text messages, make calls, listen to music via iTunes and access other supported apps - see a few below! Siri gets to go along for the...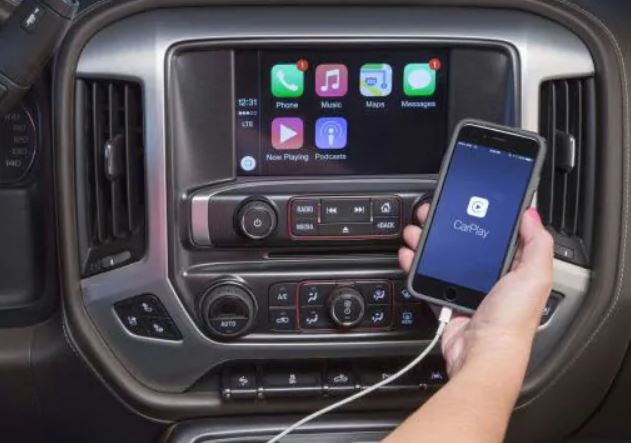 Here's the All-New Buick Logo
Buick has revealed its new tri-shield insignia, which is set to debut on the 2017 LaCrosse. The new logo builds on a 55 year legacy and will become the new face of Buick when it's introduced on all models by the year 2018.
One of the most notable changes compared to the logo featured on current Buick models is the addition of color. The new logo sees the return of the three-color shields in red, silver and blue. Colors were removed from the shield when it was revised in the 1990s and now they're being brought back, taking a design cue from older versions of the shield logo that first appeared in 1960 on the LeSabre, Electra and Invicta.
The latest logo signifies the start of a new period in Buick's long and storied history. It evokes the past, clearly pointing to the lineup's design herita...